Start cleaning today!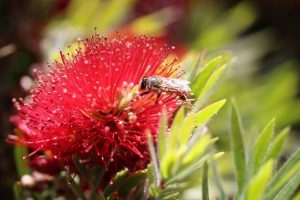 With spring already here, now be the best time to consider getting done some spring cleaning. It's probably not a subject that gets you excited, but it's the perfect time to get it done before summer comes around. 
If you are looking for a sign to start your mini makeover, this might be it.
Take a look at the tips below and get motivated to make your property shine.
8 Spring Cleaning Tips for 2021
1. Make a plan
Before starting, you should plan your spring cleaning and schedule it to keep you motivated.
You can start with common and problem areas and start noting down tasks that you want to achieve. Start with simple tasks to get the ball rolling and go on from there.
You can be easily overwhelmed by the amount of cleaning you want to undertake but starting with the simple stuff will make it easier.
2. Do a deep clean
Now we get into the main aspect of the spring clean. Most of us manage to clean and tidy up the house at least once a week, but a deep clean is different. There are too many places that rarely get touched, and this is where a deep clean comes into play.
By using your plan created earlier, you can now get an understanding of which areas require a deep clean.
Places like behind the toilet, behind the bookshelf, or under the couch are just some of the places that don't get cleaned too often. A good deep clean will make sure that you turn your house upside down to get into those sorts of places.
3. Put on a fresh coat of paint
Considering the condition, age, or appearance, you may want to freshen up your space and put on a fresh coat of paint. Since you are cleaning up and throwing things out, this may be the best time to touch up some paintwork.
You can easily paint your interior, but the exterior may be another aspect you may consider. Your outside walls are the centre of your street appeal, so you can either wash it thoroughly or repaint it completely.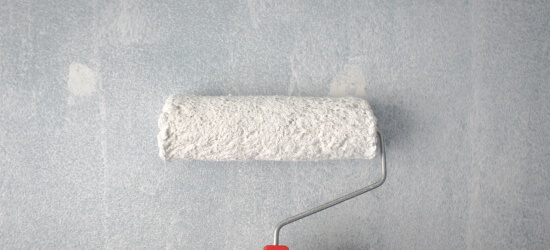 4. Scrub and seal grout
When you are cleaning your kitchen or bathrooms, it's a good idea to also pay attention to your grout and sealant. Over time this area will commonly build up dirt or stains. A deep clean of this area is bound to bring back its original colour and shine.
If the grout or sealant is starting to crack, you can reseal or regrout the area entirely. If you see issues with stains or makers, consider hiring a professional steaming company to clean these areas
5. Focus on the garden
A good garden can immediately transform the way your property is perceived. A well-maintained garden can make all the difference. Think of new garden bens or trimming down hedges because your garden deserves a spring clean too.
6. Fix the little things
While you are deep cleaning, you should also tackle the things that you have been meaning to change. That broken door handle or wobbly kitchen handle could be the things you look for to fix. Whether they impact on your living situation or not, it's good to keep things in working order.
7. Get rid of junk
Whether you have that broken stool in the kitchen or old lawnmower gathering dust, maybe it's time to ditch the junk. Look around your home and see if you can spot any broken or rarely used items and get rid of them.
It could mean binning items that can't be salvaged, donating them or recycling items that can still have a use for someone else.
8. Invest in a professional house cleaning service
If your cleaning plan has fallen apart, you can consider investing in a professional company to get the rest of the job done. Professional cleaners know some tips and tricks that we don't know, and they also have expensive machines to get the job done quickly and efficiently.
It could be worth more, in the long run, to get the job done right and spend your efforts on something else.
Conclusion
In conclusion, spring cleaning is the best time to organise your home. You will be able to clean those places that you've been putting off and declutter your home. Make it easy with a plan and start with the little things so that you stay motivated throughout the entire process.