Rental Market Preparation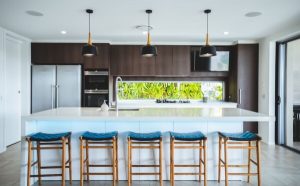 Many homeowners want to rent their homes for numerous reasons. They may want some extra income, or the market is unprofitable to sell. Whatever the reasons, the thought of having strangers in your home may be daunting and stressful.
Preparing your home for rent is crucial as it can secure quality tenants that you can trust living in your investment property. Finding quality tenants first starts with a well presented and maintained property. Attracting high-quality tenants result in higher rental yields.
As well as having a good presentation, there are some things you can do to increase your property value. We have compiled 5 tips so that you can maximise rental income in today's competitive market.
5 tips to maximise rental income:
#1 Perform a deep clean

Presentation is key when it comes to the rental market. If you have an unclean home, it not only attracts poor quality tenants but sets a low expectation for cleanliness. A clean home sets the example for tenants, and it will give you more options as there will be more people applying for your property.

Before you even hit the market, you should perform a pre-tenancy clean. For the best results, we recommended using a professional cleaning company. A deep clean can include steam cleaning carpets, cleaning kitchen appliances, washing windows, and cleaning bathrooms. You can maximise rental income from a clean home and also give a competitive edge over other properties.

#2 Stay on top of repairs & maintenance
The RTA (Residential Tenancies Authority) states that it is the landlord's responsibility to keep the property in good and safe conditions for tenants. So before listing your property, go through your home and inspect it for any problems or maintenance issues. 
Fixing issues or performing maintenance now not only saves money from costly future problems but causes fewer inconveniences to your tenants. Some common repairs and maintenance issues include:
Fixing broken screens, light fittings and window coverings

Broken screen doors

Repairing leaks and toilets

Mould

Faulty light fittings or wiring
#3 Add some new paint
Adding new paint is a simple yet effective way to improve the look and feel of your property. New paint is a great strategy you can use to maximise rental income. Tenants place high regard on a premium feel, and with paint, you can achieve just that.
A new splash of colour also adds value to your property, but it is best not to go too overboard. Keep the style simple and modern. Be sure to stay away from colours that are too bright or outlandish.
#4 Create a fresh kitchen space
With kitchens, you don't need to renovate to create a new fresh space. You can simply paint, resurface, or replace certain aspects of your kitchen without the extra expense of a full kitchen renovation. Using products resurfacing kits, laminate paint and tile paint can easily convert your kitchen to a modern area. If you have timber cupboards, you can easily replace the fronts or paint them.
#5 Freshen up the bathroom
Freshening up a bathroom adds a modern look to an old design. Older bathrooms may have multiple colour combinations that don't work, but that can be fixed with some tile paint. Tile paint is very cost-effective and is a fraction of the price of new tiles.
Bonus Tips for peace of mind:
Bonus Tip #1 Landlord Insurance
Accidents are always bound to happen, even if you have the best tenants. Landlord insurance is a must if you are renting out your property. This insurance policy will cover unpaid rent or any damages that may result during a leasing period.
It is also recommended you look at other insurances such as building and contents or public liability insurance. Know that you are covered, no matter what circumstances may arise.
Bonus Tip
#2 Use a property management agency
You may think that renting out your property is simple, but hiring a property manager may be easier. Numerous legalities fall on the landlord, and this is where a professional comes into play. 
A professional property manager will make sure you meet all your legal obligations and organise tasks such as maintenance and routine inspections. A management agency will act as a buffer between tenants and yourself, and it will save you time and effort.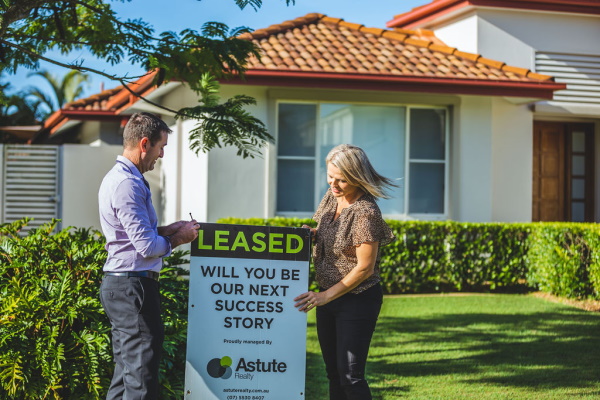 Conclusion
In conclusion, good presentation is key in finding quality tenants that will take care of your property while you maximise rental income. If you're looking to make the most of your rental properties, the list above has a good chance of doing just that.

Whether you are looking to rent your home short term or long term, Astute Reality can ensure a stress-free and easy process for your home. We take care of your maintenance and make sure you are meeting your legal obligations. Call Astute Reality on (07) 5530 8407 for more information or to have your home prepared for the rental market.